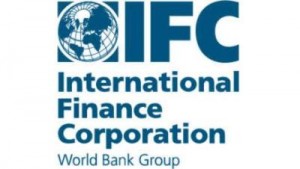 Tags:
albania property
,
albania rent
,
albania rentals
,
rent in albania
,
tirana rent
,
tirana rentals
Tirana, Albania — IFC, a member of the World Bank Group, has extended a new line of credit to Union Bank Albania, increasing access to finance for small and medium enterprises (SMEs) that work in imports and exports.
With the new $4 million credit line from IFC, Union Bank will increase its available products and financial support for corporate and small business customers engaged in international trade, helping those firms reach new markets, expand operations, and create jobs. Trade development is hindered by gaps in Albania's physical infrastructure, but IFC's support will channel additional financing to local companies in the automotive, clothing, software, and telecommunications sectors.
"Membership in IFC's Global Trade Finance Program will increase the trade services Union Bank is able to offer its clients, giving them a better banking experience," said Gazmend Kadriu, CEO of Union Bank. " We are pleased to partner with IFC to support the economic growth of Albania by helping our clients tap new trading opportunities and grow."
Union Bank is the second bank in Albania to join the IFC Global Trade Finance Program (GTFP) as an issuing bank. The GTFP promotes trade in emerging markets by providing partial or full guarantees for individual trade transactions backed by IFC's triple-A rating.
"IFC will help Union Bank build relationships with our international partners, enabling the bank to tap new sources of financing," said Georgina Baker, IFC Director for Global Trade and Supply Chain Solutions. "By joining the GTFP network, Union Bank will reduce transaction costs and improve access to finance for its SME customers."
Since its inception in 2005, the GTFP has issued more than 15,000 guarantees totaling $25 billion to banks for the trade-related obligations of their financial-institution clients in emerging markets. In fiscal year 2013, IFC provided $3.1 billion to support trade in the world's poorest countries, and 80 percent of all guarantees went to small and medium enterprises. The GTFP includes more than 500 participating partner banks.
About IFC
IFC, a member of the World Bank Group, is the largest global development institution focused exclusively on the private sector. Working with private enterprises in more than 100 countries, we use our capital, expertise, and influence to help eliminate extreme poverty and promote shared prosperity. In FY13, our investments climbed to an all-time high of nearly $25 billion, leveraging the power of the private sector to create jobs and tackle the world's most pressing development challenges.
About Union Bank
Union Bank has been operating in the Albanian market for more than seven years and now operates a network of 30 branches and agencies in the country. Union Bank provides a diverse portfolio of products and services, both for retail and corporate customers. For more information, visit www.unionbank.al